Benefit of green Tea Update
"Its loaded with antioxidants and nutrients that have powerful effects on the body. This improved brain function, fat loss, a lower risk of cancer and many other incredible benefits.
HERE ARE TEN BENEFITS OF GREEN TEA:
for anti-aging
weight loss naturally
lower the risk of cancer
plenty of antioxidants
rich in catechins
relaxing ritual
rich in flavonoids/ polyphenols
metabolism -booting beverage
combat the effects of free radicals
rejuvenate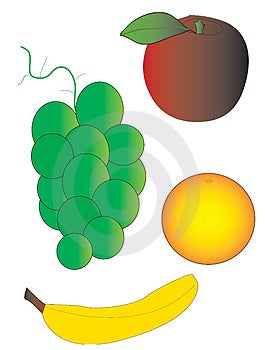 Illustrations of fruit. Apple, orange,banana, and green grapes.
FACTS AND RESEARCH:
"Globally, green tea, native China and India has been has recently gained popularity in the US.
All teas are considered the most consumed beverage in the world behind water. however, only 78%
of the teas consumed worldwide is black, and only 20% is green tea".
"Some of these teas except herbal tea are brewed from the dried leaves of the Camellia sinensis bush.
The level of oxidation of the leaves determines the type of tea".
How tea is made?
"Green tea is made from UN-oxidized leaves and is one of the less processed types of tea
(with white tea the least) and therefore contains one of the most anti-oxidation and beneficial
Polyphemus."
SOURCE: By Megan Ware (RDN LD) Medical News Today
Related Search:
benefit of green tea for skin
benefit of green tea with lemon
benefit of green tea and antioxidants
benefit of honey and tea
green tea weight loss
history of green tea